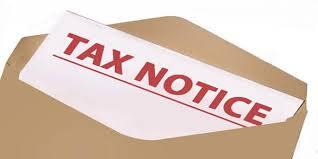 SEVIER COUNTY SHERIFF AND COLLECTOR ROBERT GENTRY WOULD LIKE TO REMIND THE CITIZENS OF SEVIER COUNTY THAT THURSDAY, OCTOBER 15TH IS THE LAST DAY TO PAY PERSONAL AND REAL PROPERTY TAXES WITHOUT A PENALTY.
BEGINNING OCTOBER 5TH THROUGH OCTOBER 15TH THE COLLECTOR'S OFFICE WILL CLOSE FROM 1:00 TO 2:00 P.M . FOR LUNCH. WE WILL RE-OPEN AT 2:00 AND REMAIN OPEN UNTIL 6:00 P.M.
THE OFFICE WILL ALSO BE OPEN SATURDAY, OCTOBER 2ND AND SATURDAY, OCTOBER 10TH FROM 8:00 A.M. TO 2:00P.M.
OCTOBER 16TH THROUGH OCTOBER 22ND THE COLLECTOR'S OFFICE WILL BE CLOSED TO PREPARE THE DELINQUENT TAX LIST.
YOU CAN NOW PAY ONLINE AT tax.countyservice.net/sevier .
TAX COLLECTOR'S OFFICE
115 N 3RD ST
DE QUEEN, AR 71832
870/642-2127