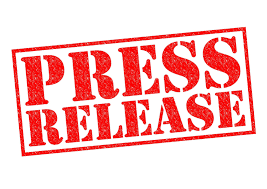 PRESS RELEASE
On July 8, 2023, at approximately 3:55 a.m. officers with the Sevier County Sheriff's Department were dispatched to 113 Sweet Home Lane in De Queen, Arkansas for a reported domestic disturbance in which a shooting was reported to have occurred. Upon arrival, the responding officer was met with gunfire. His patrol unit was hit with multiple rounds. As additional officers arrived on scene, the suspect, Kenneth Lee Smith, a 37-year-old white male with a De Queen, Arkansas address, fled the scene on a motorcycle.
Officers with the Sevier County Sheriff's Department and De Queen City Police Department pursued Mr. Smith who fled on a motorcycle at a high rate of speed. During such pursuit, Mr. Smith fired multiple rounds at law enforcement while he was traveling south on Highway 41. The pursuit began in Sevier County, Arkansas and ended in Little River County, Arkansas when officers disabled Mr. Smith's motorcycle after Mr. Smith reached speeds of over ninety miles per hour and was traveling south on Highway 41 S in the northbound lane endangering the lives of not only law enforcement who were in pursuit but also other motorists. During such pursuit, Mr. Smith fired shots that struck a Sevier County Deputy Sheriff's patrol unit as well as a De Queen Police Department patrol unit. Lieutenant Chad Bradshaw with the De Queen Police Department was shot in the right shoulder. Lieutenant Bradshaw was transported to the Sevier County Medical Center for treatment and has since been released from the hospital and is recovering at home.
Officers from the Arkansas State Police, Sevier County Sheriff's Department, De Queen Police Department, 9W Judicial District Drug Task Force, Little River Sheriff's Department, Arkansas Highway Police, and the Arkansas Department of Corrections apprehended Mr. Kenneth Lee Smith following a manhunt that lasted several hours. Sheriff Robert Gentry and Chief Scott Simmons want to sincerely thank the Arkansas State Police for the sending their helicopter equipped with f.l.i.r. and the Arkansas Department of Correction Canine Tracking Team for bringing their dogs and horses to help locate and apprehend Mr. Smith.
This incident is being investigated by the Arkansas State Police and remains on-going.